Microlearning can help your organization build a workforce that is consistently ready for the ever-changing environment in your industry. A workforce that can retain job critical knowledge, is a workforce that is able to continuously perform at high standards.
Forget Me Not is based on three simple ideas:
1. Little and often
Regular bites of knowledge to long term memory with drips of content rolled out frequently rather than all at once.
2. Taking a break is critical to encode knowledge
Taking breaks between learning is important to embed new knowledge to long term memory.
3. Questions are more important than answers
Questions drive knowledge retrieval which helps people retain knowledge and embed new habits.
Hear from one of our clients on how Forget Me Not helped improve the training of their staff.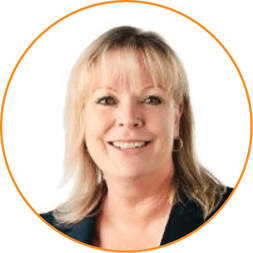 "AnglicareSA have worked with Obvious Choice for many years, and personally I have worked with them across different industries. James Stack and his team are the elite professionals in the Learning and Development contemporary learning space. They offer tailored, value add solutions and are always across best practice. Their research into how individuals and teams learn is quite ground-breaking, and they offer practical options based on this research and their experience".
Sharyn Osborn
Executive General Manager People and Culture.
---
These driving principles from Forget Me Not allows organizations to be ahead of the curve by implementing microlearning into their learning and development. Trying out Forget Me Not is as easy and convenient. Get in touch with us to explore what Forget Me Not has to offer by clicking below.