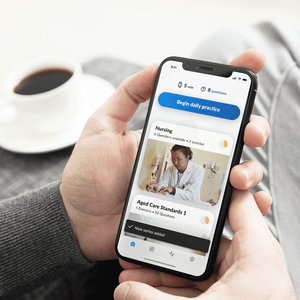 Digital learning, those experiences supported by technology connected to the internet, can just as easily add barriers as it can bridge gaps in the learning process.When it comes to digital learning, I think we need to know whether we're building digital bridges or erecting barriers. Digital learning can easily overwhelm, inundate, and confuse the learner with options, prompts, challenges and an unpredictable torrent of information… some helpful and some not! I am not suggesting that this learning experience is better or worse, but it is decidedly different.
Why digital bridges become unintended barriers?
Digital learning is often more dynamic, visual and self-directed than other types of learning. Digital learners can usually curate learning resources, and sometimes they can even curate the learning process, through designs that take advantage of gamification, open ecosystems and collaboration supported by social media.
All these possibilities create limitless opportunities to design and deliver learning experiences that change lives and improve the performance of people, teams and organisations. However, instead of combining to create a compelling, coherent learning experience all this opportunity can quickly snowball into a chaotic collection of ideas.
Barrier # 1: The "Lost in Internet" Effect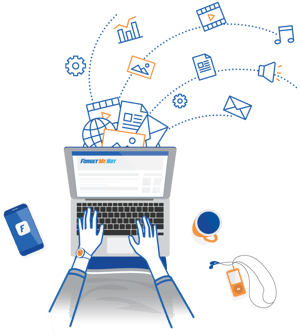 Based on a study in the International Journal of Mobile Communications and Telematics, it's clear the nearly infinite amount of information available through the Internet can enhance the learning experience.
It does this by creating freedom for the learner to explore, however the torrent of information can easily cause learners to lose their sense of direction, become disoriented and ultimately demotivated and disengaged. It's called the "Lost in Internet" effect and to ensure our digital learning bridges gaps then we need to carefully manage this effect in our designs.
Barrier # 2: Balancing Cognitive Load
Digital learners quickly become reliant on the linear presentation of knowledge usually available via technology which reduces the demand on learners to organise new knowledge, to think and reflect. These linear presentations tend to reduce cognitive load however it also tends to make the experience less challenging which erodes engagement and learner curiosity.
Long linear presentations also fail to 'chunk' information which allows learners to self-assess and self-direct progress. Cognitive load continues to build if information chunking is ignored during the design process… and learners aren't given the chance to check, adapt and succeed.
3 hacks to bridge gaps
With these challenges in mind I tend to rely on three simple principles to ensure digital learning bridges gaps instead of building barriers. I look for instructional design thinking and digital platforms that support the use of these principles. I think that there are lots of creative ways to leverage these principles and few thought leaders out there in the market are showing us how! But just what are these principles?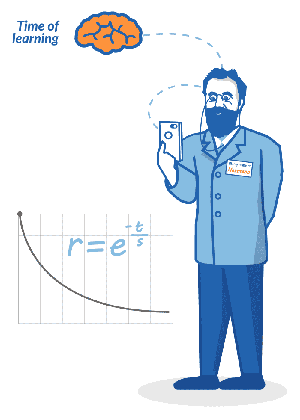 1. Little and often
This principle is all about understanding that consistency is more important than intensity if you are interested in authentic, embedded learning.
Sustained, tightly curated, challenging digital experiences ensure learners don't become disoriented, demotivated or disengaged.
2. Breaks are critical
In my opinion, this is one of the most underrated design essentials. To organise new knowledge, to think through what it means and to then use what has been learnt takes time.
We need a break… sometimes just a few minutes sometimes a lot longer. This is part of the reason micro-learning is so effective.
3. Questions are more important than answers
This principle is all about knowledge retention and even knowledge application. Both activities rely on retrieval practice.
This is about continually re-connecting with knowledge to combat the forgetting curve and help us improve our cognitive load capacity.

---
By paying attention to these principles your digital learning experiences will bridge gaps, avoid learners being 'lost in the Internet' and strengthen cognitive load capacity of learners.
These three principles drive the effectiveness of micro-learning campaigns, apps using the spacing and testing effect and learning ecosystems that prioritise the use of digital resources over courses. We will be exploring these contemporary approaches to digital learning in future blog posts… so stay tuned.
It's not that difficult. Your digital experience needs to deliver a sustained series of drip-feed challenges (rather than one intense downpour) designed to encourage reflection and drive learning that builds confidence and leads to mastery!

---
I'm committed to building and promoting a discussion around these principles and other related ideas. To subscribe to this blog send your email below.