With company culture being a key factor in employee retention, employers are increasingly mindful of implementing practices and policies that reflect company values. An unsupportive or toxic culture leads to disengaged employees, unhappy customers and high employee turnover. Bad workplace culture will push the best people away.

Microlearning starts to build a company culture of excellence. Companies that help employees build good habits of continuous learning outperform competitors, innovate faster and respond better to changing market conditions. Implementing a microlearning content strategy is an effective way to boost knowledge retention and fit learning into the flow of work.
Here are five reasons why you need to consider microlearning in your learning and development strategy.
1. Microlearning makes employees feel valued and appreciated
2. Microlearning shows your company is innovative
3. Microlearning creates a learning culture
4. Microlearning builds employee confidence
5. Microlearning builds inclusive cultures
1. Microlearning makes employees feel valued and appreciated
Microlearning reduces interruption in an already busy workday. It allows employees to set preferences and learn at a time and place that is most convenient for them — rather than take them away from work for traditional classroom learning or online learning.
Microlearning shows an employer respects and values their employee's time and professional growth. Any company that values its employees will see this reciprocated.
2. Microlearning shows your company is innovative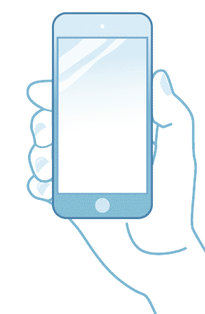 Implementing microlearning in the form of a mobile app shows a company is progressive and committed to the adoption of digital trends.
It shows an understanding of how digital content is consumed in today's fast paced world. Microlearning also recognises that bite-size learning is the best solution for employees, especially those on the frontline who don't have access to a PC or laptop.
Applying microlearning in your company shows a commitment to values such as innovation, learning and customer service. Using microlearning for induction training as an example immediately highlights these values. What a great way to set your company apart by providing innovative induction training versus painful orientation workshops with bad catering or long winded eLearning modules.
3. Microlearning creates a learning culture
The frequency of microlearning helps employees build up a little and often habit to continuous skill development. Employees can be incentivised upon completion in the form of mastery which can go towards a reward and recognition scheme.
Employees can be encouraged to share their results and learning, which fosters a culture of transparency and increases your employee's sense of alignment with your company — and ultimately increases employee engagement.
4. Microlearning builds employee confidence
On Forget Me Not, feedback is immediate, encouraging and conversational, which makes employees feel appreciated and celebrate small moments of continuous development.
Instead of waiting to receive feedback in a one-on-one meeting or in an annual performance appraisal, microlearning gives employees a real sense of progress by providing multiple opportunities for feedback.
Success and reward happens often and quickly, improving employee confidence and their self worth in a company.
5. Microlearning builds inclusive cultures
Research from Deloitte shows inclusive work cultures are six times more innovative. They're also two times more likely to meet or exceed financial targets. The reason for this is because inclusive culture values create a workplace environment for employees to bring their whole selves to work.
Companies need to recognise that inclusion is not a stand-alone initiative or compliance training but an ongoing part of creating a culture. So, how do you shift the mindset from compliance to culture? Through the use of a microlearning strategy to achieve this goal.
For example, consider how introducing inclusion-friendly microlearning content on unconscious bias might help to facilitate self-awareness, or how lessons on responding to different generations in the workplace could improve communication between employees and teams.
Greater employee collaboration and peer learning can be encouraged by practising new skills and engaging with peers and test learning in a real environment to measure impact.
Want to see how you can apply microlearning?
Microlearning can help you build on a company culture of excellence. It provides the glue for a robust performance-based culture by reflecting innovative and progressive company values where employees are valued and a learning culture fostered.
You can learn more about how you can use a microlearning strategy into your employees' day-to-day. Get in touch Forget Me Not for a free demo to see how easy it is to embed knowledge into your company.